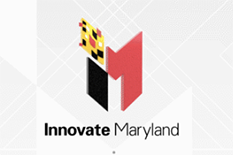 2018 was an exciting year for research at the University of Maryland, with external research funding climbing to more than $545 million and the creation of myriad research partnerships. UMD researchers disclosed more than 180 inventions, adding to the ever-growing UMD IP portfolio, from which in 2018 alone, 28 technologies were licensed, 35 new patents were issued, and over $1.2 million was produced. Researchers pushed the limits in their fields and pioneered new discoveries and innovations with the potential to make a difference in lives at every level, from College Park to communities around the globe.
Each year, UMD honors exceptional inventions that have the potential to influence science, society, and the free market. Nine Invention of the Year award nominees have been named across three categories: Physical Sciences, Life Sciences, and Information Sciences. One invention from each category will be selected to win the Invention of the Year Award, to be celebrated at the 2019 Innovate Maryland event, UMD's annual celebration of research and innovation, on April 11, 2019.
The nominees were selected from all inventions disclosed by UMD researchers in 2018.
---
The nominees in the Physical Sciences category are:
A Cryogenic Ion Trapping and Storage System for Quantum Information Processing
The invention team includes researchers from the College of Computer, Mathematical and Natural Sciences:
Christopher Monroe, Distinguished University Professor & Bice Seci-Zorn Professor, Department of Physics and Joint Quantum Institute (JQI)
Guido Pagano, Post-Doctoral Researcher, Department of Physics and JQI
Paul Hess, Post-Doctoral Researcher, JQI
Harvey Kaplan, Ph.D. Student, Department of Physics and JQI
Wen Lin Tan, Ph.D. Student, Department of Physics and JQI
Philip Richerme, Assistant Professor, Indiana University Bloomington
 
Strong and Tough Graphite-Paper Composites
The invention team includes researchers from the A. James Clark School of Engineering:
Liangbing Hu, Assistant Professor, Department of Materials Science and Engineering and Maryland Energy Innovation Institute
Yubing Zhou, Professor, Department of Materials Science and Engineering and Maryland Nanocenter
Chaoji Chen, Professor, Department of Materials Science and Engineering and Maryland Nanocenter
Teng Li, Associate Professor, Department of Mechanical Engineering and University of Maryland Energy Research Center
Robert Foster, Executive Vice President of Development, Trinity Rail Group
Reservoir Computing on an Integrated Circuit Chip
The invention team includes researchers from the College of Computer, Mathematical and Natural Sciences:
Daniel Lathrop, Professor, Department of Physics, Department of Geology, Institute for Research in Electronics and Applied Physics (IREAP) and Institute for Physical Science and Technology (IPST)
Itamar Shani, Research Scientist, IREAP
Alessandro Restelli, Research Scientist, Department of Physics and JQI
Anthony Mautino, Faculty Specialist, IREAP
---
The nominees in the Life Sciences category are:
 
Novel Method of Internal Organ Generation For Therapy and Research in Humans and Animals
The invention team includes researchers from the College of Agriculture and Natural Resources:
Chi-Hun Park, Faculty Assistant, Department of Animal and Avian Sciences
Bhanu Telugu, Associate Professor, Department of Animal and Avian Sciences
An Effective Treatment for Citrus Greening Disease in Plants
The invention team includes:
Anne Simon, Professor, Department of Cell Biology and Molecular Genetics, College of Computer, Mathematical and Natural Sciences
Jingyuan Liu, Ph.D. Student, Department of Cell Biology and Molecular Genetics, College of Computer, Mathematical and Natural Sciences
Georgios Vidalakis, Professor, University of California Riverside
Sun-Jung Kwon, Research Scientist, University of California Riverside
Sohrab Bodaghi, Research Scientist, University of California Riverside
 
Confidence-based Robotic Surgery
The invention team includes:
Hamed Saeidi, Post-Doctoral Researcher, Department of Mechanical Engineering, A. James Clark School of Engineering
Axel Krieger, Assistant Professor, Department of Mechanical Engineering and Maryland Robotics Center, A. James Clark School of Engineering
Simon Leonard, Assistant Research Professor, Johns Hopkins University
Justin Opfermann, Research Engineer, Children's National Medical Center
---
The nominees in the Information Sciences category are:
 
Augmented Reality Enabled Catheter
The invention team includes:
Xuetong Sun, Graduate Student, Department of Computer Science, College of Computer, Mathematical and Natural Sciences
Amitabh Varshney, Professor, Department of Computer Science, College of Computer, Mathematical and Natural Sciences
Sarah Murthi, Associate Professor, University of Maryland, Baltimore
Gary Schwartzbauer, Assistant Professor, University of Maryland, Baltimore
A Hardened Password Security Scheme
The invention team includes:
Jonathan Katz, Professor, Department of Computer Science and University of Maryland Institute for Advanced Computer Students, College of Computer, Mathematical and Natural Sciences
Xiao Wang, Ph.D. Student, Department of Computer Science, College of Computer, Mathematical and Natural Sciences
Russell Wai Fu Lai, Research Scientist, Friedrich-Alexander University, Erlangen-Nürnberg
Dominique Schroeder, Professor, Friedrich-Alexander University, Erlangen-Nürnberg
 
An Anti-Piracy Framework for Deep Neural Networks
The invention team includes researchers from the A. James Clark School of Engineering and College of Computer, Mathematical and Natural Sciences:
Min Wu, Professor, Department of Electrical and Computer Engineering, Institute for Systems Research (ISR), and UMIACS
Mingliang Chen, Ph.D. Student, Department of Electrical and Computer Engineering and UMIACS